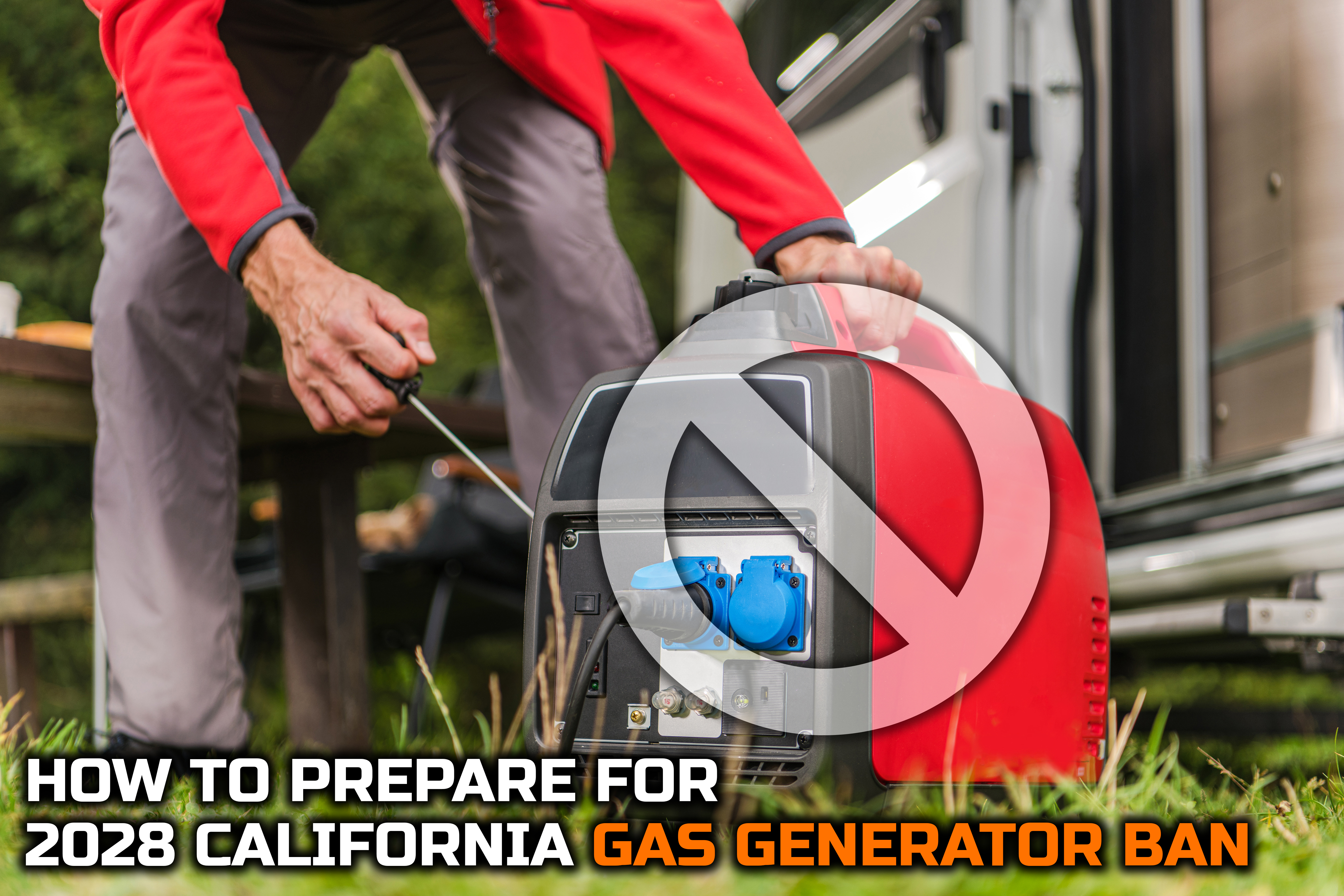 On Thursday, December 9th, 2021 California regulators voted to ban the sale of portable gas generators by 2028, in an effort to work with the state's effort in reducing harmful pollutants and work towards a carbon-free economy. 
These new regulations by the California Air Resources Board are in an effort to keep the air we breathe clean and reduce noise and pollution in the environment. 
Many people use gas generators currently to power their campsites during outdoor recreation or even their homes during a power outage, but what happens when you no longer can rely on traditional methods to power your needs due to legal requirements? 
One alternative is the use of a battery-powered rechargeable portable power station which can function similarly to a gas generator. A portable power station can range in size from 500W of output to 1500W (or higher) of output based on need but offer a silent, no-fuel needed solution to power the basics when it comes to the outdoors and emergency backup. They contain multiple output ports such as 120V AC, USB, and 12V working for a variety of appliances and devices needing juice where life takes you. In addition, these rechargeable portable power stations can be charged from the sun via solar panels while either stored or in use making them capable of going longer or further when needed without the use of a traditional wall outlet or fuel source. 
Depending on size, these rechargeable portable power stations are capable of powering refrigerators, small microwaves, CPAP machines, coffee makers, hairdryers, lighting systems, TVs, electronics, and much more based on situational use.
To learn more about rechargeable portable power stations check out Blackfire's selection of models that can suit your needs!